Teen Safety School Season Finale
Oct 07, 2018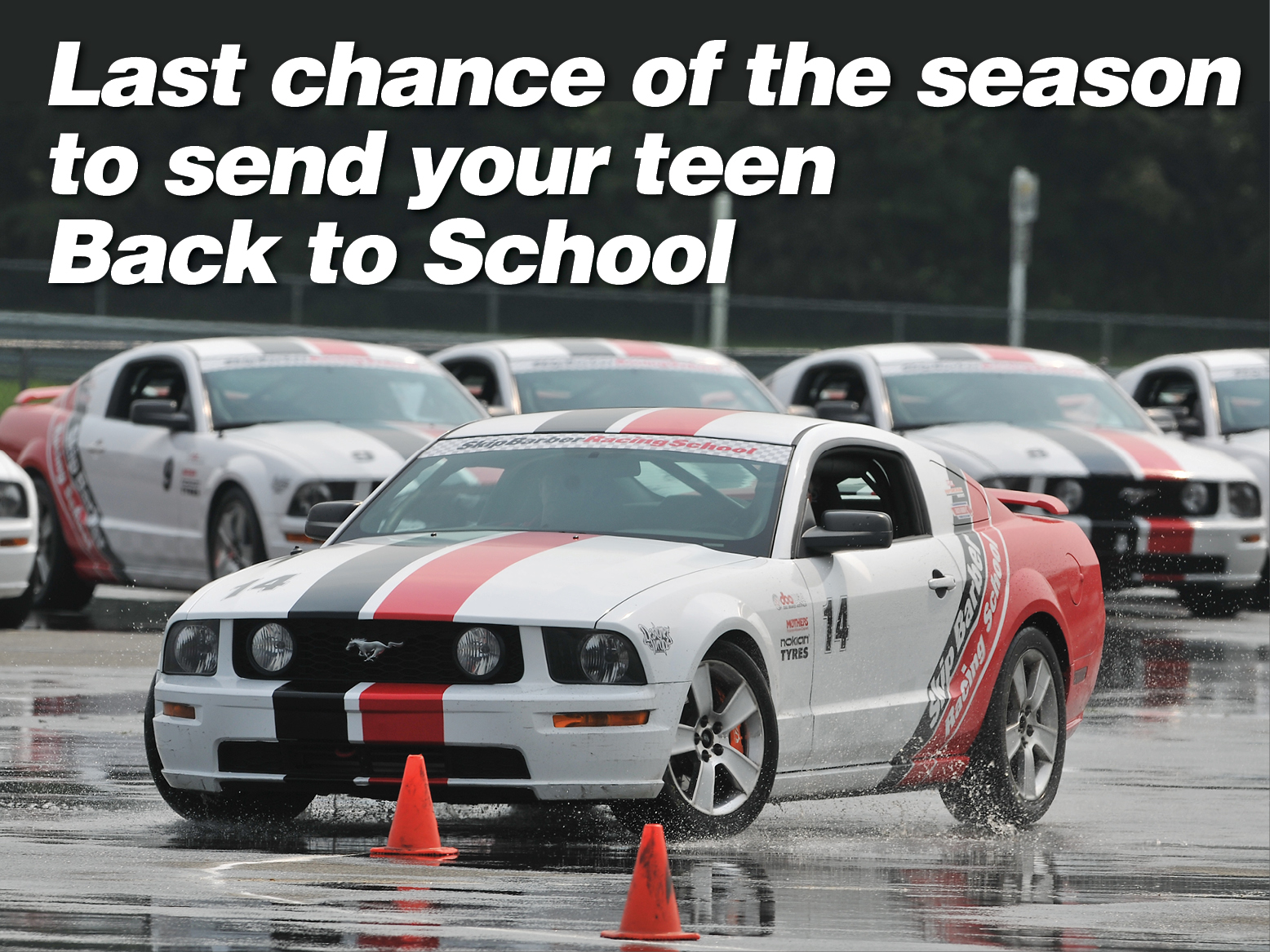 Our last Teen Safety and Survival School of the season is on October 31 at Lime Rock Park in Lakeville, Connecticut and we're holding a spot for your teen.
Our one day program is where they'll get hands-on experience — really getting to know the dynamics of driving. The best way to avoid emergencies is to know what to expect, and how to react … how to survive. That's what they'll learn. That's what this one day Skip Barber Teen Safety and Survival School is all about.
Our instructors are licensed pros – experienced drivers who know how to go fast … but, more important, they know how to go safely. Part of the excitement of learning is that racing techniques can make young drivers better drivers wherever they go — on a city street or a country road.
This School is filling up fast! Get your teen enrolled now by clicking the link below or calling 866-932-1949 – it could be one of the most important calls you make.
TEEN SAFETY AND SURVIVAL SCHOOL
LOCATION: Lime Rock Park • Lakeville, Connecticut
REGISTRATION DATES:  OCTOBER 11 SOLD OUT!  October 31  
ONE DAY DRIVING SCHOOL
LOCATION: Lime Rock Park • Lakeville, Connecticut
REGISTRATION DATES: OCTOBER 11 SOLD OUT!  October 31