TRANS AM THUNDER IN THE HILLS
May 25, 2019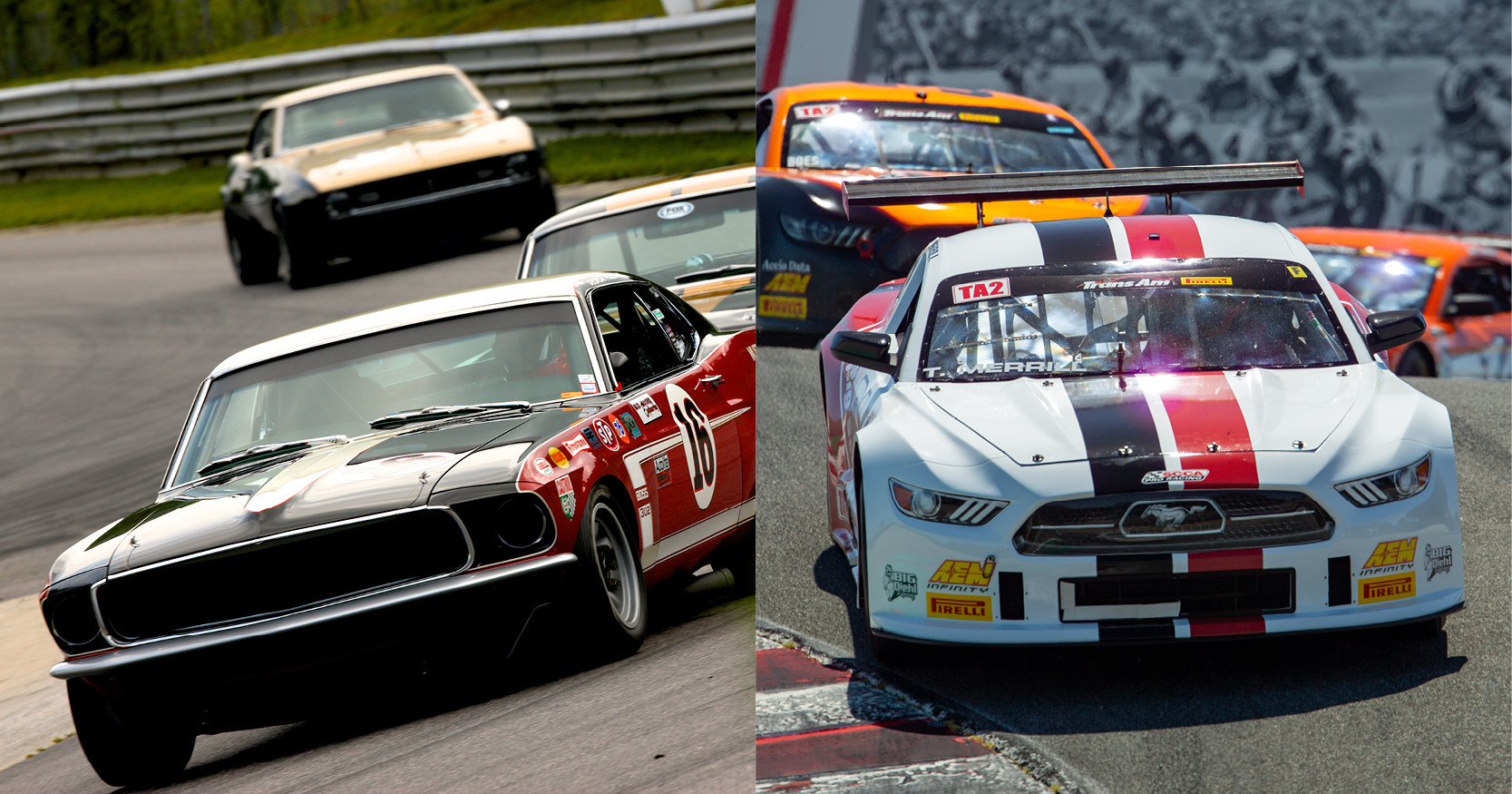 The lightning flashed in 1966 … and the thunder has been rolling ever since.
The Trans Am Series presented by Pirelli returns to Lime Rock Park in Lakeville, CT for Memorial Day weekend and the legendary "pony cars" with their snarling V-8 engines and decades of intense pride will once again send echos through the verdant Litchfield Hills.
Trans Am racing emerged in a time when American "muscle cars" vaulted onto the scene and captured the imagination of millions of wide-eyed fans. The legendary "Boss 302" Mustangs, the Chevrolet Camaros, the long-remembered Plymouth Barracudas snarled around America's road racing tracks, piloted by the legends of the sport. Richard Petty, A.J. Foyt, Parnelli Jones, Dan Gurney, Mark Donohue, Sam Posey, Paul Newman, Bob Tullius, Scott Sharp, Boris Said. The superstars of automobile racing all had their triumphant stints behind the wheel of these legendary marques.  The magic lives on.
Racing classes may have changed.  Horsepower has rocketed to 800bhp driving through 5-speed transmissions.  The legendary names have been replaced by rising stars.  The adrenaline rush continues, unabated, however as the magical "start your engines" drifts across the false grid and the cars roll onto Lime Rock Park's legendary 1.5 mile track … doggedly follow the pace car … then wait for the green flag to be unfurled and the fun to begin.
With a daunting 23 championships to its credit, the Ford Mustangs that charge around Lime Rock's challenging track will mirror the GT Mustangs that populate Skip Barber Racing School, which accepts the track on Tuesday, May 28 to begin one, three and two day advanced racing schools taught by seasoned instructors who have themselves been Trans Am competitors.
To learn to drive competitively at Lime Rock Park is a profound experience in itself.  To experience, first hand, the explosive energy of Trans Am racing, then with senses primed, to learn from the best driver/instructors in the business is a personal experience like no other.
For more information and tickets for the Lime Rock Park Memorial Day Classic featuring the Trans Am Series  visit limerock.com  or call 860-435-5000.