There's a Ford in your future
Nov 19, 2019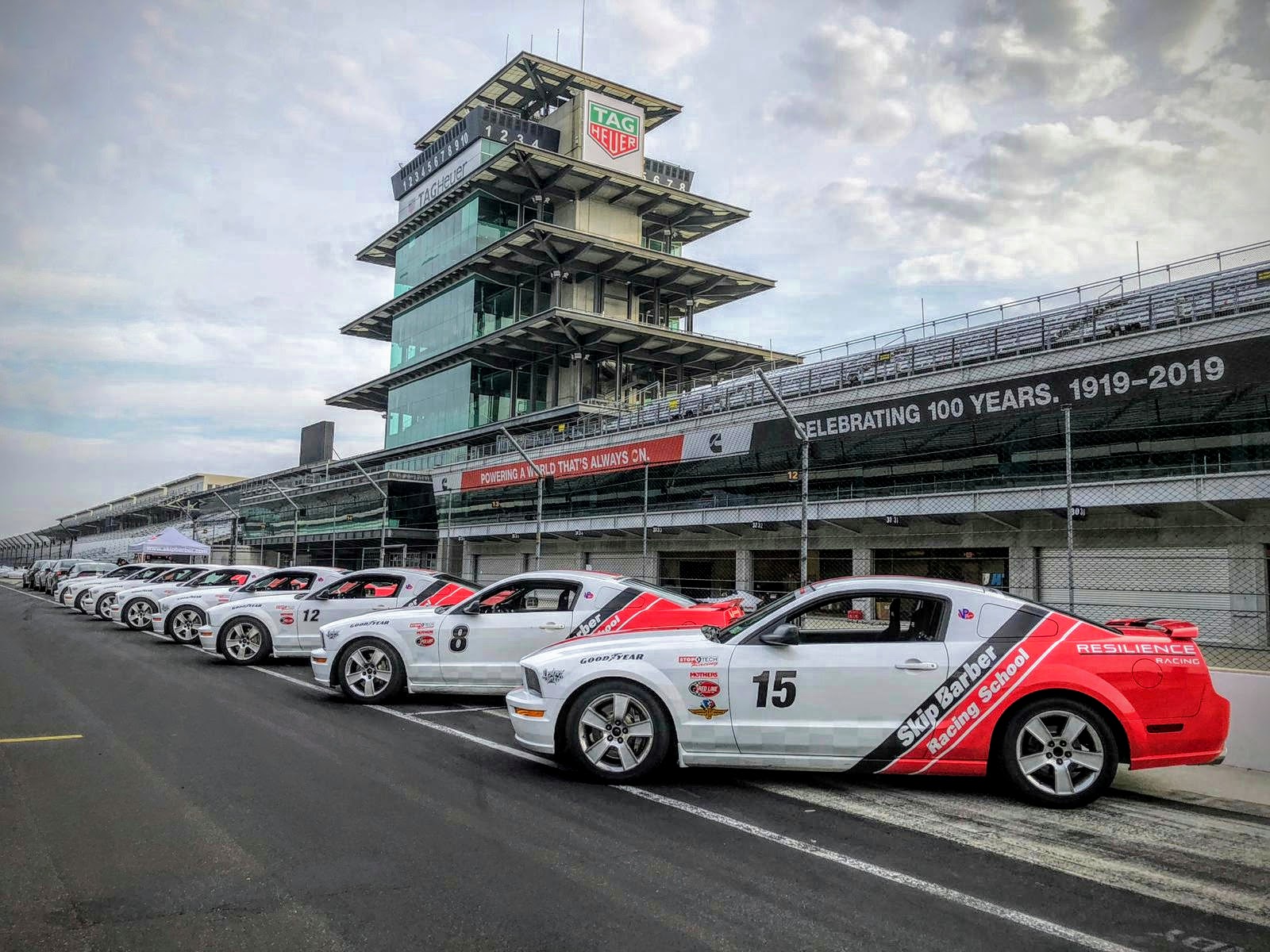 Ford v Ferrari has been a film crying out to be made since the GT40's went 1-2-3 across the finish line in the 1966 24 Hours of Le Mans. And, here it is. You could almost say it was worth the wait. When you finish reading this, see it if you haven't already. It is a terrific film on many levels – characters, racing action, historical perspective – and just plain fun.
OSCAR winner Christian Bale plays the indomitable Ken Miles, a thorny, quirky race car driver who was also an automotive engineering genius. Matt Damon is Carroll Shelby, a racing giant so long associated with the Cobras, the Shelby Mustangs, and the GT40 that portraying him on film took an OSCAR winner who could look, walk, talk and drive the part.
You know the story. Shelby is romanced by Ford in the person of Lee Iacocca to create a racing division. Having worked with the sometimes explosive Ken Miles in the past and knowing him to be a brilliant driver, Shelby enlists Miles to not only drive the new prototypes but to work on them as a skilled mechanic.
There are corporate intrigue, personal demons, mechanical misshapes, cloak and dagger negotiations with Enzo Ferrari with a bit of corporate espionage thrown in for good measure. But, mostly, there are racing shots that used real race cars on real tracks with real racing drivers. Awesome!
There are scenes shot at windscreen level driving 200 mph down the Mulsanne Straight at night and incredibly choreographed side-by-side races between the victorious GT40 and the Ferrari 330s that were set to continue their dominance of the exhausting 24 race.
The fact that corporate strategy robbed Miles of the victory – on a technicality imposed by the race management – made the results a bitter/sweet result. The tragic end to Miles some two months later, as he tested a new prototype in the blazing heat of the California desert, is a sad footnote that is beautifully handled in the film. Performances are "spot on," as they say, with Henry Ford II presented by veteran actor and Pultizer Prize winning playwright, Tracy Letts.
The scene where Shelby, attempting to salvage Miles as the lead driver for the Ford team manages to get "the Deuce" as he was known (behind his back) into the GT40 prototype and take him for a mind-blowing race around the airport course laid out in front of the Shelby works is priceless.
Watching Henry Ford II's expressions and hearing his outbursts is wonderfully comic as Shelby, himself the winner of the 24 Hours of Le Mans, puts the car through its paces. When Shelby maneuvers several tight turns, legendary motorsports engineers Phil Remington, played by Ray McKinnon, turns to the petrified Ford executives watching the boss hurtling around the track and calmly says, "It's about this point where the uninitiated tend to soil themselves …" The audience responds with a hearty, knowing laugh.
The 1966 Le Mans race was notable on many levels. Not only did Ford begin a four year run as Manufacturer's Champion, but the list of DNF drivers looks like an auto racing Hall of Fame.  Dan Gurney, Peter Revson, Richie Ginther, Sam Posey, Phill Hill (who won Le Mans 3 times and is still the only American driver to win the Formula 1 Championship) Mario Andretti, David Hobbs, Mark Donohue, Bob Bondurant, Masten Gregory, six-time Le Mans winner Jackie Ickx and former winner Jean Guichet all did not finish.
There were 15 cars still running as the clock hit 4:00 PM on the 19th of June, 1966 in Le Mans. Among them were five Porsches, four Renault-Gordinis, three Fords, and two Ferraris. Ford v Ferrari captures the grit, the danger, the intrigue, the cunning, the enormous skill, and the sheer adrenalin pumping action of that race.  It's a must-see, for sure. There's early OSCAR buzz around Christian Bale's performance as Ken Miles as well as Matt Damon's Carroll Shelby rendering. Some critics have even suggested that this could be a Best Picture nominee with writer/director/producer James Mangold also getting rave reviews.
"THERE'S A FORD IN YOUR FUTURE"
Long before the tires were being changed on the GT40, legendary advertising agency J. Walter Thompson coined the advertising phrase, "There's a Ford in your future." World War II had ended, and the appetite for cars in the United States was ravenous. In an early scene in Ford v Ferrari, Lee Iacocca makes an abortive pitch to Henry Ford II, pleading for the company to become more plugged in to the new American market. The "Ford in your future" campaign went on for years, as the Mustang made its debut, the GT40 startled the racing world, and Ford became synonymous with speed and vibrant racing.
Flash forward to today.
There's a new racing story to be told, and you're the star. We have an entire stable of racing Mustang GT's and Ford-powered Formula 4's painted in the Skip Barber Racing School livery awaiting you at some of America's legendary tracks. Sebring, Circuit of the Americas (COTA), Road Atlanta, Laguna Seca, Lime Rock, New Jersey Motorsports Park, Gateway Motorsports Park, Indianapolis Motor Speedway and Canadian Tire Motorsports Park outside of Toronto.
There's a full calendar of One, Three, and Two Day Advanced Racing Schools posted on our website. There are Half Day Introduction to Racing days scheduled as well as the wildly popular Hagerty Driving Academy programs.
If you need further motivation, then experience Ford v Ferrari and feel the rumble of huge racing engines reverberate through the theater. Then review our calendar and sign up for the Skip Barber Racing School that's most convenient for you.
For more information, or to register, call 866-932-1949 and speak to one of our representatives.