The Season Begins at the 24 Hours of Daytona
Feb 01, 2020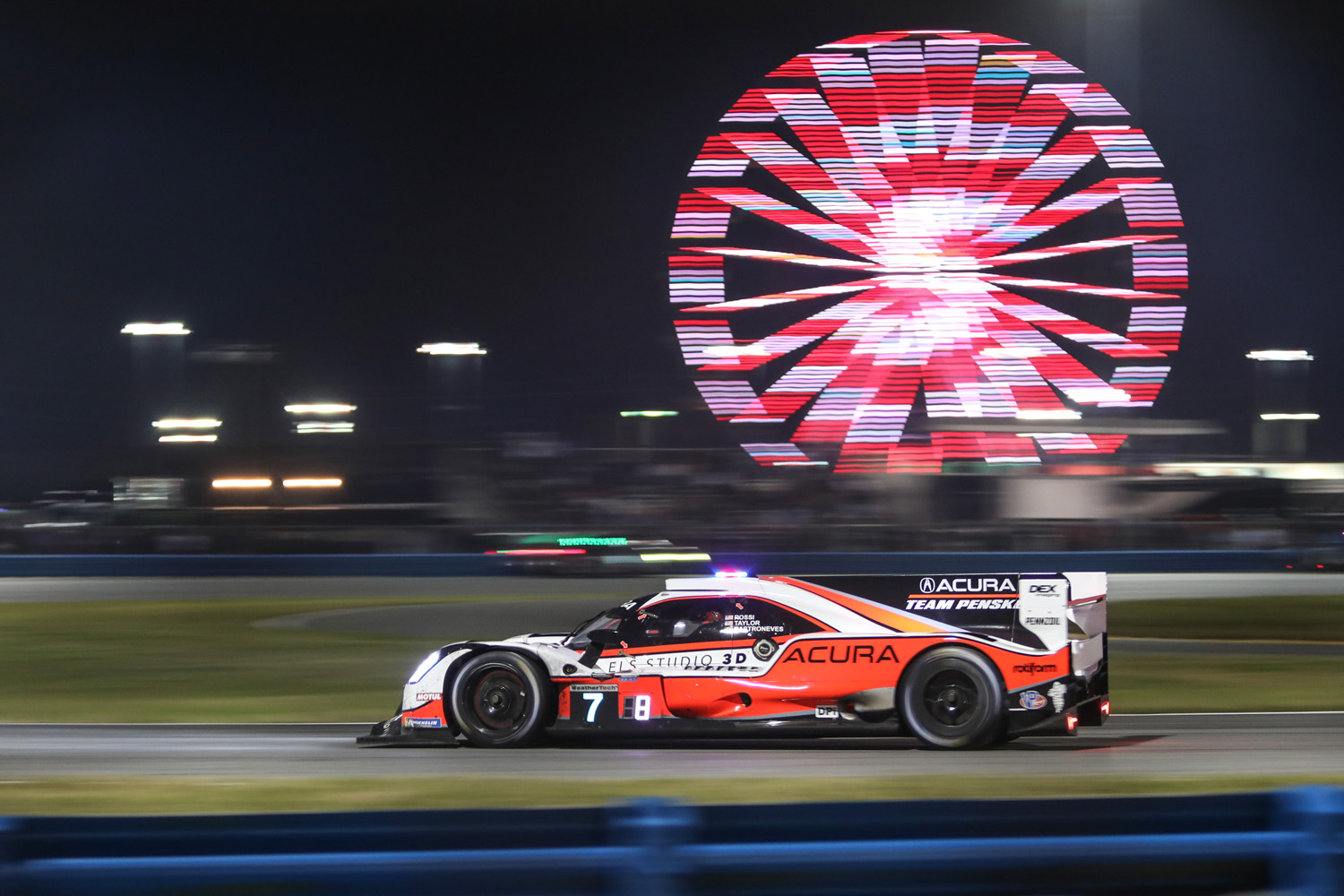 Motorsports fans around the world eagerly await a handful of mega races every year. The 500, Le Mans, the Daytona 500, and the IMSA season opener – The Rolex 24 Hours of Daytona.
The 2020 motorsports season has launched, and, as you might have expected, there were standout performances by over 20 graduates of The Skip Barber Racing School.
Tristan Nunez, Juan Pablo Montoya, Ryan Hunter-Reay, Jonathan Bomarito, all drove the distance in the Daytona Prototype International machines. At the same time, the dynamic trio of Helio Castroneves, Ricky Taylor, and Alex Rossi managed to see their race ended with an "entanglement" 22 laps behind the leader.
It was a checkered flag finish for the BMW Team Rahal in GTLM with Jesse Krohn and John Edwards at the controls of the first-place finisher. GTD saw another crowd of SBRS graduates on the top level of the podium with Brian Sellers, Madison Snow, and Corey Lewis piloting the Paul Miller Racing Lamborghini. A step below them stood Spencer Pumpelly, John Potter and Andy Lally, whose Lambo Huracan was a mere 23 seconds behind after 24 grueling hours.
Undoubtedly, the "feel good" story of the race had to be the father/son team of Bob and Kyle Masson … or better stated, Dr. Robert and Kyle. When Dad took son Kyle to attend The Skip Barber Racing School, there was a spark that was fanned into a flame. Both are graduates of SBRS, and Kyle has gone on to a professional career while Dad continues to perform amazing spinal surgeries between professional races.
Competing in LMP2 driving the Performance Tech Motorsports ORECA for the second year in a row, the family team finished P25, it's true, but, as they say around the track, "that's racing." You can rest assured they'll be back.
With Le Mans in the distant future, the teams now look to the Mobil 1 12 Hours of Sebring in a few short weeks. And, with the track still warm, The Skip Barber Racing School invites you to take your place on the starting grid at Sebring in sessions in March and April ranging from Introduction to Racing to the 1 Day, 3 Day, and 2-Day Advanced schools and the wildly popular Hagerty Driving Academy programs.
Experience for yourself the magic that led Robert and Kyle Masson to go from avid fans and eager students to true competitive race car drivers.
The season has begun. Isn't it time you followed your muse and slipped into a race car at The Skip Barber Racings School and followed your line?
Photo credit: Brandan Gillogly