What is eRacing?
Jun 04, 2020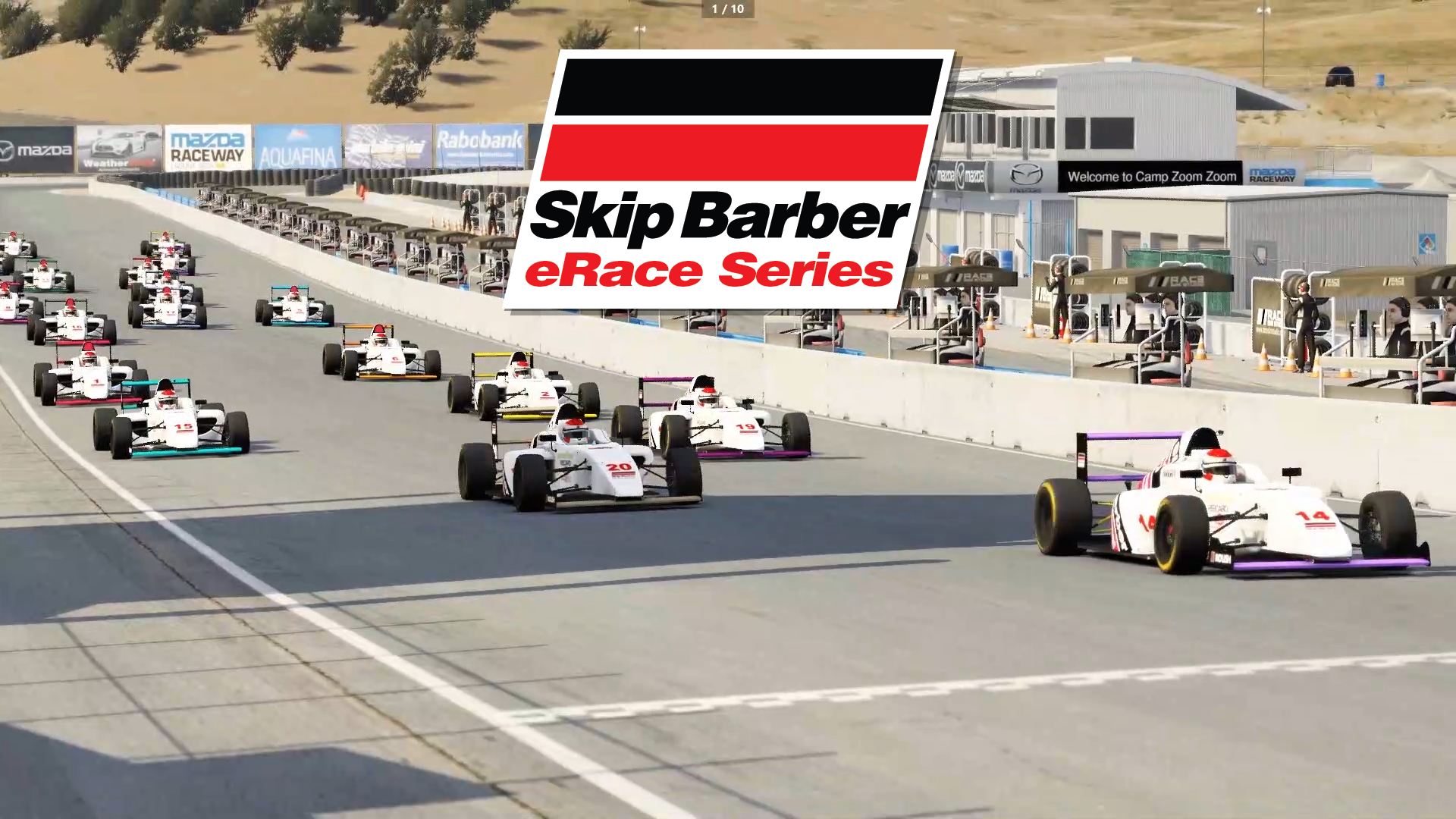 With the world starving for sports, more series and leagues have looked to the virtual world to satiate viewers. The NBA and ESPN broadcast the leading basketball game, NBA 2K. NFL and Fox looked to the broadly popular Madden title for their live telecasts. In the racing world, every major series has a virtual series with broadcasts on their usual networks. Where the NFL/NBA Esports require an understanding of the game and great reflexes, there is little crossover between skills learned in the video game and playing the real-world game. That is where racing differs – a fast sim racer has a very similar skill set to his real-world counterpart. This notion is enforced by NASCAR, INDYCAR and GT World Challenge America's ability to create exciting live races with a grid that mimics their real-world races, while NBA is using a group of top tier Esport athletes.
That brings us to the Skip Barber eRace Series. With a strong belief that there are talented drivers developing their skills on sim (much like karters), we launched the eRace Series as a driver search to find the best sim racers in North America. Our series is unique as we are looking for the amateur driver, not the big names like NASCAR and INDYCAR's Esport offerings where drivers from their real world series take center stage – anyone can race in our series!
Each week, sim racers are able to enter the Hot Lap Qualifier for that round. The top 20 drivers from the Qualifier are then entered into a week-long training process with Skip Barber Racing School Instructors in preparation for that week's race. The round culminates in a 2 race showdown that is broadcast across multiple streams to an audience of thousands of race fans. Each round, drivers accumulate Championship points to win the ultimate prize in motorsports: a full season in the Skip Barber Formula Race Series.
The competition is open to all drivers 13 years of age or older in the United States, Mexico and Canada. In addition to the grand prize, there are weekly prizes, and all entrants receive a $200 credit to Skip Barber Racing School!