eRace Series – Round 6 – Monza – Results
Jul 01, 2020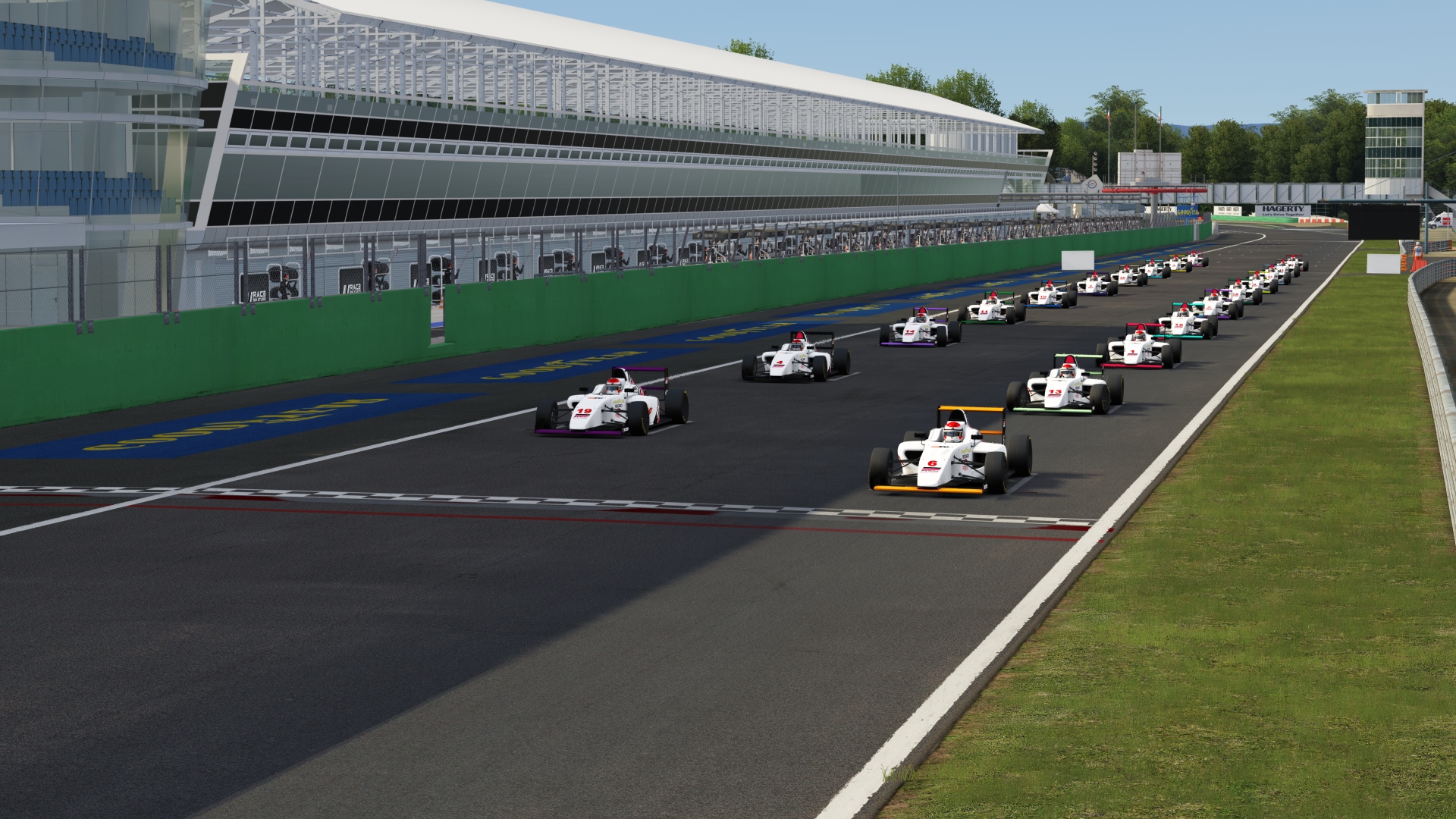 The worlds third purpose build auto racing circuit best known for hosting the Italian Grand Prix was the source for the biggest debate in motorsports this past week: was Johnny Guindi's dominating reign over in the Skip Barber eRace Series? After 7 straight victories, Johnny Guindi headed to Italy ready to reclaim the podium.
While Guindi still held first in the Championship, only 6 points separated 2nd place from 4th with series regular Nathan Saxon making his way to 2nd place after an impressive drive at Road Atlanta.
In usual fashion, Johnny Guindi set the fastest lap in the 10 minute qualifying session, the headline as the lights came on to indicate the start of race 1 was if Guindi could keep his position through the first lap – a formula that has helped him claim seven wins.
As Race 1 went green, Guindi was able to grab the lead, which he held until the checkered flag. The fight for the remaining spots on the podium were fierce with Ed Kersterrer, Tommy Cadwalader and Sven de Vries trading spots several times for precious Championship points. Ultimately, Kerstetter would fend off the attacks and hold second place, followed closely by Cadwalader. Series regular, Freddy Rodriguez Mera fought hard to claim the Hard Charger award and a Skip Barber 1 Day Racing School by making his way up to 9th place after starting at the back of the pack in 17th.
In Race 2, Guindi would lead the race from start to finish claiming his 9th win this season. Tommy Cadwalader set himself up in Guindi's slipstream and would hold second for the race. Just behind Cadwalader, Sven de Vries and Ed Kerstetter battled for the final position on the podium, with Kerstetter again able to resist the attacks from behind and claim 3rd place. The Race 2 Hard Charger award was claimed by Gomez Jr, who drove from 16th place to 10th.
For Round 7, we are taking a trip back in time to a racetrack that was home to many Skip Barber Race Series through the 1990's: Bridgehampton. Located in Long Island, New York, drivers will need to learn this track that Skip Barber Lead Instructor Bruce MacInnnes described as: "All who have raced there know that the earth is flat and ends in the sand at turn two. The emotional rewards of driving this turn 'flat out' are just as intense as the physical consequences of blowing it"
Watch live on SkipBarber.com as this weeks top 20 drivers compete for points in the Skip Barber eRace Series for the ultimate prize in motorsports: a season in the Skip Barber Formula Race Series.
Results