Partner Spotlight: HP Tuners
Aug 27, 2020

In developing the Skip Barber Mustang GT school car, each system of the base vehicle was analyzed for safety, performance, reliability and how it contributes to the learning experience for the student. One of the most critical aspects of the school car is the engine calibration. Power delivery must be predictable and consistent across the fleet all while the engine is operating at its peak performance for extended periods in grueling & varying environments. Our school cars see hours of track time day after day, going from hot and humid days at Sebring, to cool fall days at WeatherTech Raceway Laguna Seca. In developing the engine calibration, we partnered with the experts at HP Tuners to create the perfect school car tune.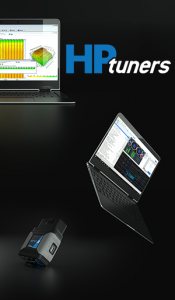 HP Tuners is an automotive aftermarket company focused on providing industry leading calibration solutions for everyone. With comprehensive hardware and software designed to address various diagnostic, data logging and calibration needs, HP Tuners brings unmatched products for modern OBD vehicles.
HP Tuners now offers the latest generation MPVI2 and a new feature rich VCM Editor and VCM Scanner, along with various platform specific hardware solutions. The tools offered by HP Tuners give you an endless array of digital adjustments, seamless live logging, vehicle diagnostics and tuning abilities. Whether you are building a dedicated track car, a next level streetcar, or just want more fuel efficiency or better towing for your daily driver, HP Tuners has the tools to get the most out of your vehicle.
For the Mustang GT School Car, we utilized their MPVI2 tool to access the engine computer. Using VCM Scanner, we were able to log data from the cars to understand the baseline tuning from the factory. With the assistance of HP Tuners master tuner Alex Peitz, we used the MPVI2 and VCM Editor, plus dyno and on-track testing, to develop an engine calibration perfect for Racing School use.