4 Podiums at Road America for Touring Car Team
Aug 31, 2021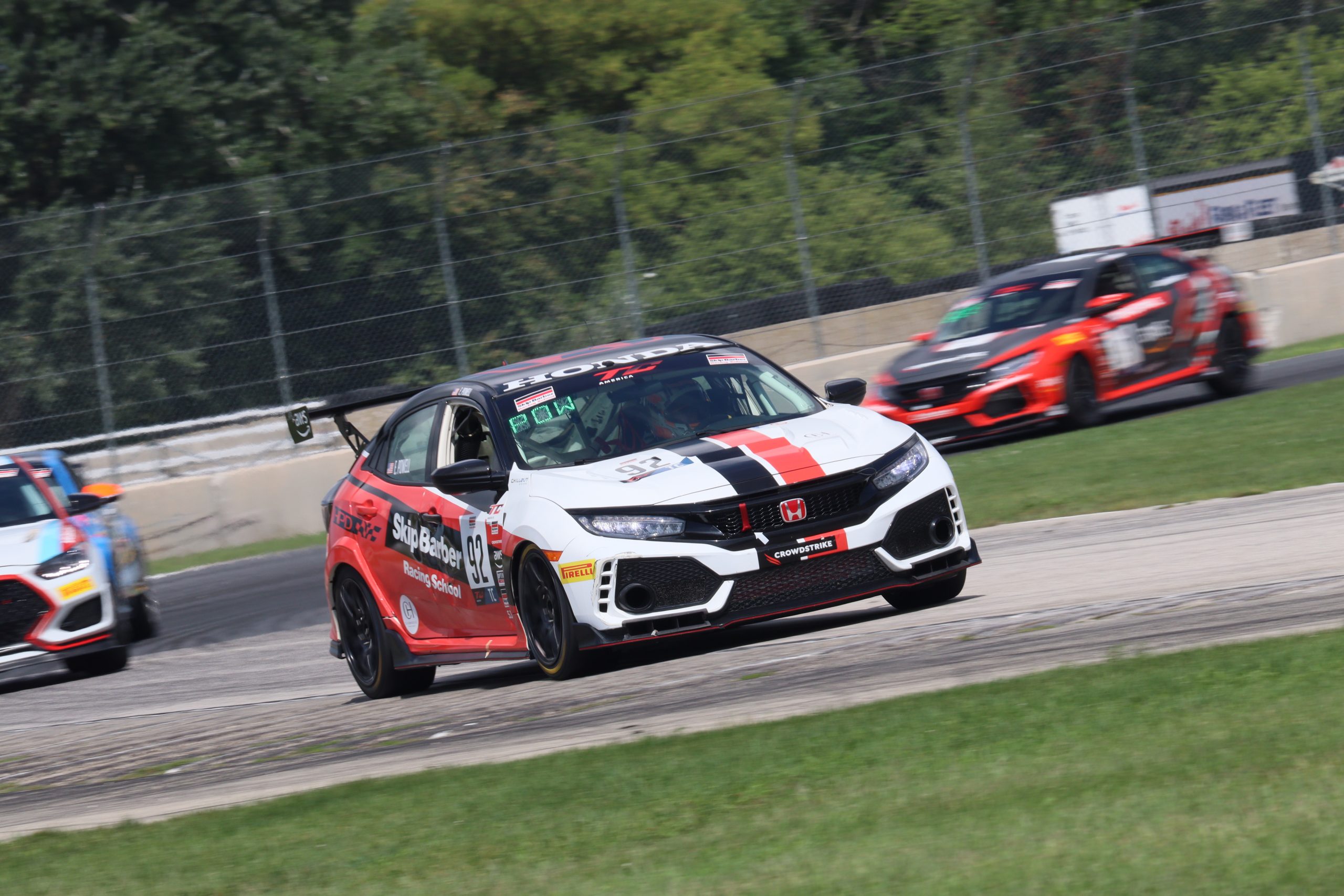 The Skip Barber Race Team claimed four podium finishes this past weekend at Road America for Rounds 7 & 8 of the TC America Series presented by Skip Barber Racing School.
Carter Fartuch put on a clinic in the TCA class behind the wheel of his No. 16 Honda Civic Si. Fartuch qualified on pole with a time of 2:37.255 – a whole second faster than second place. Fartuch carried that speed into Race 1 and claimed his first ever TCA victory. In Race 2, Fartuch rolled from the second place position, drove to the lead and defended off the TCA field again to secure a second victory on the weekend. 
Colin Harrison showed more improvement in only his second weekend piloting the No. 2 Honda Civic Si in the TCA class. Harrison qualified ninth for Race 1 and maintained his position for a ninth place finish, picking up 3 tenths from qualifying to the race. In Race 2, Harrison continued to improve as he picked up two more positions throughout the race and brought the car home in seventh place. Harrison improved his best lap by nearly a second in Race 2. 
Eric Powell continues to be a dominant competitor in the TC field driving his No. 92 Honda Civic Type-R. TC class qualifying was tightly contested as the Top 3 were separated by only two tenths but it would be Powell that qualified pole position for Race 1. He then battled hard and placed third in Race 1. Powell rallied back in Race 2 to claim the TC victory. 
Lindsay Brewer, driver of the No. 29 Honda Civic Type-R, also continues to show consistent improvement. Brewer qualified ninth for Race 1, continued to improve throughout the race, and picked up one more position to finish eighth in Race 1. Brewer had a fantastic run in Race 2 as she made her way up to a high of sixth place. Unfortunately, as she was making her way through the field Brewer went slightly off-track causing the car to spin and end her race. Although she had an incident, she showed amazing pace to contend inside the Top 5.
The Skip Barber Race Team is back in action at Watkins Glen for Rounds 9 & 10 of the TC America Series presented by Skip Barber Racing School that will take place September 17-19.