Alumni on Top in F1, IndyCar and NASCAR!
May 16, 2022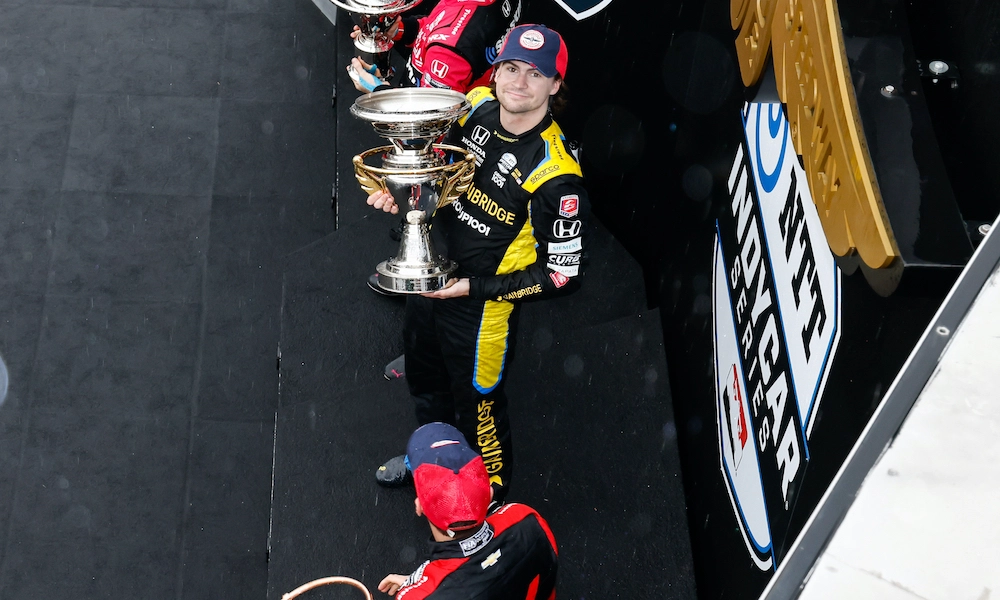 Skip Barber Alumni have been showing impressive performance recently in the highest levels of motorsports. The Skip Barber trained drivers are at the front of the field in Formula 1, NASCAR, and IndyCar.
Colton Herta claimed his first win of the 2022 IndyCar season after driving through the field from the fourteenth starting position. The Andretti Autosport driver showed an impressive amount of car control, keeping the No. 26 Honda pointed in the right direction during the wet to dry to wet race. Herta led 50 of the 75 laps on his way to his seventh IndyCar victory of his career. 2008 Skip Barber Race Series Champion Conor Daly had an impressive day as well as he scored his best finish of the year as he wheeled his Ed Carpenter Racing machine to a Top 5 finish.
In the Formula 1 Miami Grand Prix, Sergio Perez placed in the fourth position. Checo had solid pace out of the gate on the brand-new circuit, staying near the top of the charts throughout the practice sessions and qualifying in fourth place. Perez was in good shape to compete for the podium, but engine issues had slowed his place. Through the mechanical issues, Perez was still able to wheel his Red Bull Honda to a Top 5 finish. The Mexican native sits third in the points standings.
Kyle Busch scored his third podium finish this past weekend at NASCAR Cup Series return to the Midwest at Kansas Speedway. The No. 18 Joe Gibbs Racing Toyota rolled off from the sixth place starting position and stayed towards the front of the pack. Busch is the top Toyota driver, currently sitting third in the points standings.
In the most recent NASCAR Xfinity Series race at Darlington Speedway, Noah Gragson finished runner-up, his seventh podium finish in eleven Xfinity Series starts. The driver of the No. 9 JR Motorsports Chevy continues to close the gap on the points lead as he currently sits second in the points standings behind fellow Skip Barber grad A.J. Allmendinger. John Hunter Nemechek finished fourth in his limited Xfinity Series schedule running for both Joe Gibbs Racing and Sam Hunt Racing.
Skip Barber alumni Grant Enfinger and Chandler Smith finished 3-4 in the NASCAR Camping World Truck Series race at Kansas Speedway. Enfinger's podium finish would match his best finish of the 2022 season as he has shown better finishes week after week since the start of the season as he chases down his first win of the year. Smith has placed in the Top 5 on four occasions this year but his win earlier in the year at Las Vegas already has him locked into the Playoffs.