Skip Barber Lead Instructor Mike Stillwagon to compete in the 2022 Race of Remembrance
Oct 14, 2022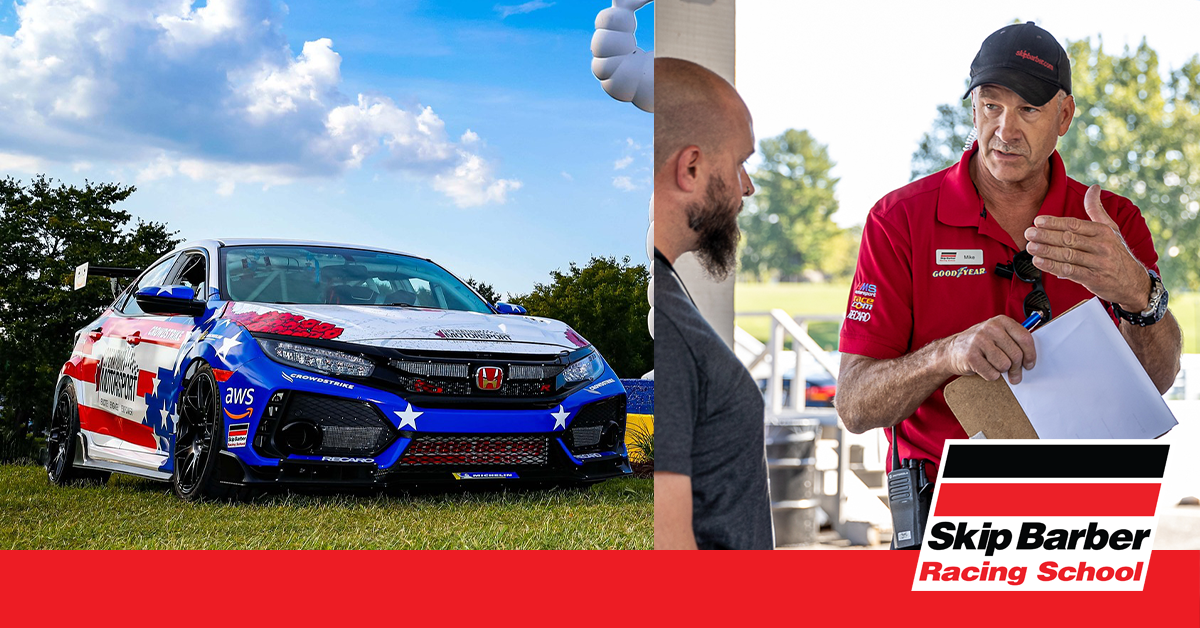 Mike Stillwagon, Skip Barber Racing School Lead Instructor, will represent the School as one of the American drivers on the combined Operation Motorsport / Skip Barber Racing School International team in the 2022 Race of Remembrance being held at Anglesey Circuit, Wales, UK, over Veteran's / Remembrance Day Weekend, November 11-13. The team will campaign the Skip Barber Racing Honda Civic Type R sporting the AndyBlackmoreDesign United States Livery.
Over his career, the Northport, New York native has won 3 NASA Northeast Championships as the driver of the No. 188 Skip Barber FR500S Mustang. Mike began his career with the School in 2002 and taught thousands of students every year, including 38 NASCAR drivers last year. Currently, Mike competes in select TC America races behind the wheel of the HPD Civic Si. In addition to competing and instructing, Stillwagon is also the Director of Special Projects. His role includes piloting the SRO America safety car on GT World Challenge weekends and driving the Skip Barber Racing Toyota Supra GR as the split car for the IMSA WeatherTech and Michelin Pilot Challenge and Race series weekends.
"This is the opportunity of a lifetime," Stillwagon said. "Going abroad to represent Skip Barber and Operation Motorsport is incredible and I'm grateful for this opportunity."
Returning for the ninth year to Anglesey Circuit, Wales, UK, the 2022 Race of Remembrance once again commemorates the sacrifices made by military service personnel and their families.  This 12-hour endurance race features a Heroes dinner, night racing, and a trackside service in pitlane at 11am on Sunday, November 13th, 2022.
Operation Motorsport uses this event to bring our Beneficiaries together to use the skills and confidence built through motorsport immersion activations gained from multiple partnerships across the IMSA, SRO, and FEL Motorsport paddocks. Showcasing on the international stage, Operation Motorsport is the only North American veteran organization to take part in this unique event that provides a life-changing opportunity for our medically retired and wounded service members to connect with other veterans with shared experiences and challenges while pausing to remember the importance and reason behind Veteran's/Remembrance Day.
As of 2019, the Foundation has launched an "Honoring Service" fundraising campaign. For $25, you can honor a military service member or veteran by having their name aboard one of the racecars. The goal is to carry 400 names of a current or past veteran or military member across the hood of both racecars. You can submit your hero's name by texting 22pitcrew to 243725 (US) or 888-597-2477 (CDN) or by using the provided QR Code. Join Operation Motorsport today in supporting our medically retired and wounded service members and honor your hero by donating.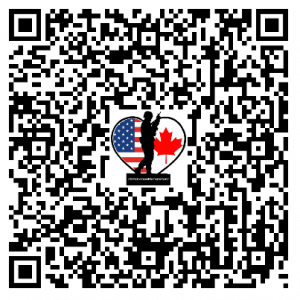 ABOUT THE SKIP BARBER RACING SCHOOL
With international racing experience, celebrated skill, and the firm belief that competitive race car driving was teachable, Skip Barber founded his legendary racing school in 1975. Since that first class, over 400,000 students have become racers and champions.
Today, we are the world's largest automotive education and entertainment company offering driving and racing schools at the finest tracks in America. We operate the Skip Barber Formula Race Series, field championship race teams in TC and TC America, create innovative OEM programs that elevate the finest automotive marques, and produce corporate programs that build teamwork and recognize outstanding achievement.
No experience rivals the Skip Barber Racing School. For more information on our programs, call us at 866-932-1949 or visit us online at skipbarber.com.
ABOUT OPERATION MOTORSPORT
Operation Motorsport is a Veteran Led and Operated, 501(c)3 Not for Profit Foundation, based in Raleigh, North Carolina, and Brighton, Ontario, serving American & Canadian service members and veterans and was founded on the basis of three simple words: Excite, Engage and Empower. The premise is to engage retiring Service Members and Veterans affected by military service, through Motorsport activities, using Team, Identity & Purpose to aid in their recovery. For more information and to donate, please visit www.operationmotorsport.org.