Formula Race Series
When the green flag drops on the 2021 Indy Racing Series season, fifteen drivers will have something very much in common: they are all Skip Barber Race Series alumni.
Since 1976, the Skip Barber Race Series has taken great drivers and made them champions. Rossi. Newgarden. Andretti. Pigot. Hunter-Reay. We've trained more IndyCar drivers than any other program, and we're proud to welcome the next generation of winners to the 2021 Skip Barber Race Series.
Expert race coaching from Skip Barber Instructors, new Skip Barber Formula  Race Cars, true arrive-and-drive format, and the amenities of a professional race weekend. The only thing you need to do is get the checkered flag.
The highly structured and competitive environment of the Skip Barber Race Series is the perfect platform for both the budding racer to hone his skills and the race enthusiast to fulfill her dream. Equalized race cars and a focus on driver development allows a drivers true talent to determine the race outcome!
The Skip Barber Formula Race Series provide competitors with a holistic training environment that covers the key elements to ensure a successful career in motorsports.
Race Coaching
Skip Barber Racing School Instructors bring 150+ years of racing experience and unique perspectives and training, with the Skip Barber Formula Race Series, all competitors have equal access to:
One-on-one engagement with Skip Barber Race Coaches ensures personalized skills progression regardless of previous experience
Video and Data analysis
Formula Race Series formats are designed around driver development priorities for all competitors
Industry Professional Training
Becoming a successful racer does not end on the podium. How a driver navigates their race team, sponsors and marketing opportunities is equally important as their skill behind the wheel. With the Skip Barber Formula Race Series, we expose drivers to pro-racing through the SRO World Challenge paddock, with training that includes:
Sponsorship strategies, planning, and materials preparation
Marketing strategies
Race operations and team dynamics
Human Performance Coaching
The path to the podium starts well before a driver gets behind the wheel. The top drivers in the world are some of the top athletes and need to train their minds and bodies to perform under extreme stress. Our human performance coaching includes:
Individual assessments and interventions to develop specific strength, cardiovascular capacity, diet, hydration, sleep, reactions, and recovery strategies
Race weekend check-ins and education with human performance staff
Race weekend physical and mental prep sessions
Individual follow-ups before and between race weekends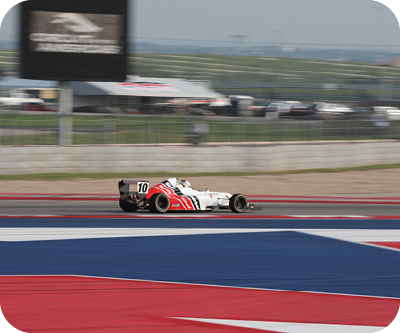 Unrivaled Track Access
Access to season long training and lapping opportunities through the Skip Barber Racing School including:
Race weekends within a professional paddock, at North America's most iconic race tracks
Additional testing and training at Lapping Days and 2-Day Advanced Racing Schools available
2021 SCHEDULE
– Sonoma Raceway // March 5th – 7th
– Circuit of the Americas // April 29th – April 30th
– NJMP Thunderbolt // May 25th – 27th
– NJMP Lightning // August 31st – September 2nd
– Mid Ohio // October 1st – 3rd
– Indianapolis Motor Speedway // October 15th – 17th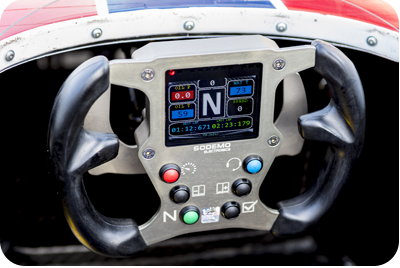 THE RACE CAR
– Mygale FIA Homologated Carbon Fiber Chassis
– 160HP Turbo Charged 4-Cylinder Engine
– SADEV Paddle Shifted 6-Speed Transmission
– Goodyear Eagle Racing Tires
– Adjustable Front and Rear Wings
– AIM Smarty-Cam Data/Video Acquisition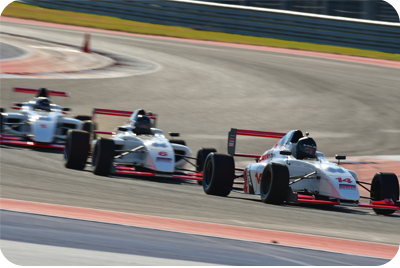 RACE WEEKEND FORMAT
– Two Practice Sessions
– Race 1 Qualifying
– Race 1
– Race 2 Qualifying
– Race 2
*Schedule subject to change depending on sanctioning event availability.
WHAT'S INCLUDED
– Race Entry Fees
– Arrive-and-Drive Race Weekend includes equalized race car
– Expert Skip Barber Racing School Instruction
– Video and Data Analysis with Race Coaches
– Season long Human Performance Coaching
– All Hospitality Amenities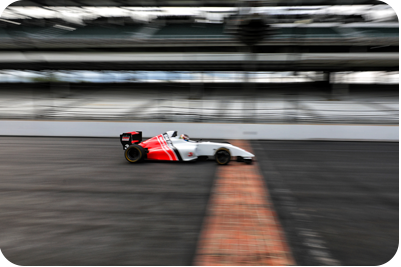 FREQUENTLY ASKED QUESTIONS
PRICING
$17,500 per Race Weekend
Multiple Weekend Discounts Available
ENTRY REQUIREMENTS
Drivers must successfully complete a Skip Barber Racing School 2 Day Advanced Formula Racing School. Drivers with a current racing license will be required to submit a racing resume.
PRIZE
The Series champion will be awarded a seat in the 2022 Skip Barber Race Series.
CRASH LIABILITY
Racers are fully liable for all damage they cause. Damage Liability Reduction can be purchased:
$1,000 per day. Limits maximum liability to $5,000 for the first incident, $7,500 for a second incident, and $10,000 for a third incident.